Youth day at VIER IM POTT
From time to time we allow young and enthusiastic people to visit our showroom and gain their first experience in our A320 cockpit. It is our aim to give future pilots an insight into the world of aviation.
Last summer, Nora and Moritz visited us and - it seems - had a lot of fun trying out our simulator.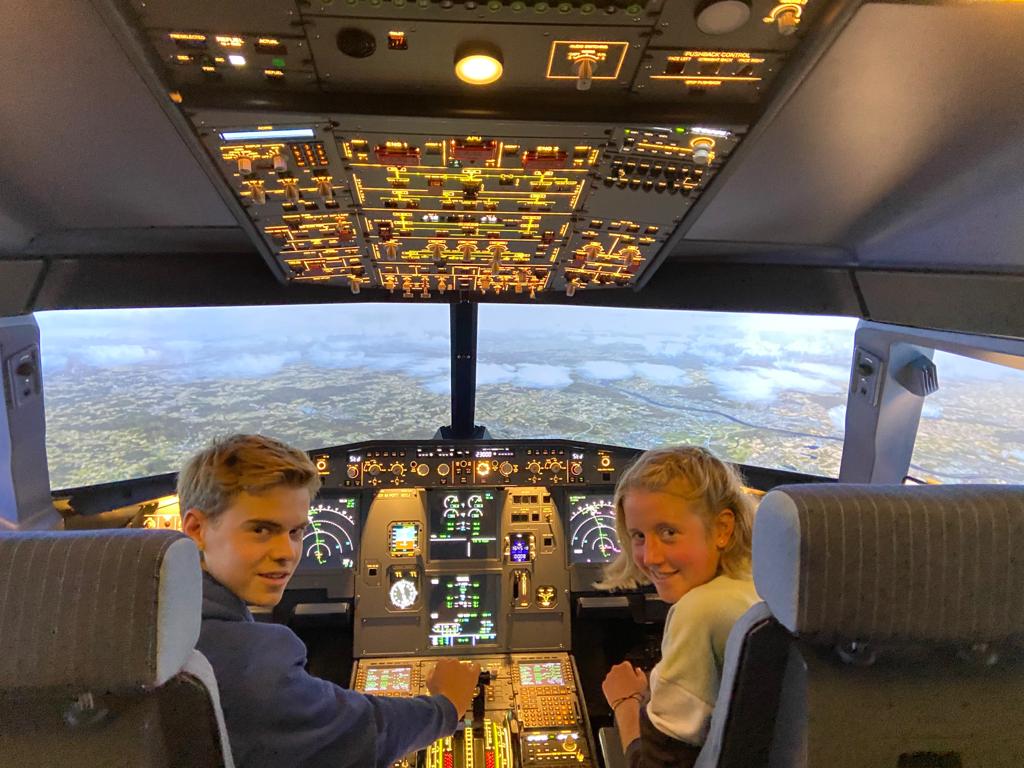 PS: This event took place at a time when a flight in the cockpit was possible without any problems taking into account the necessary hygiene measures. The youngsters were alone in the cockpit during the entire flight and - except for the picture - always wore a protective mouth and nose cover.