Showroom Bottrop (19) - Sound System
Sound in the cockpit can be rather easy or very complex. We decided to start rather easy and will add complexity later.... :-)
For this we chose two sound systems from Logitech. One for the environmental sound and one for cockpit loudspeaker.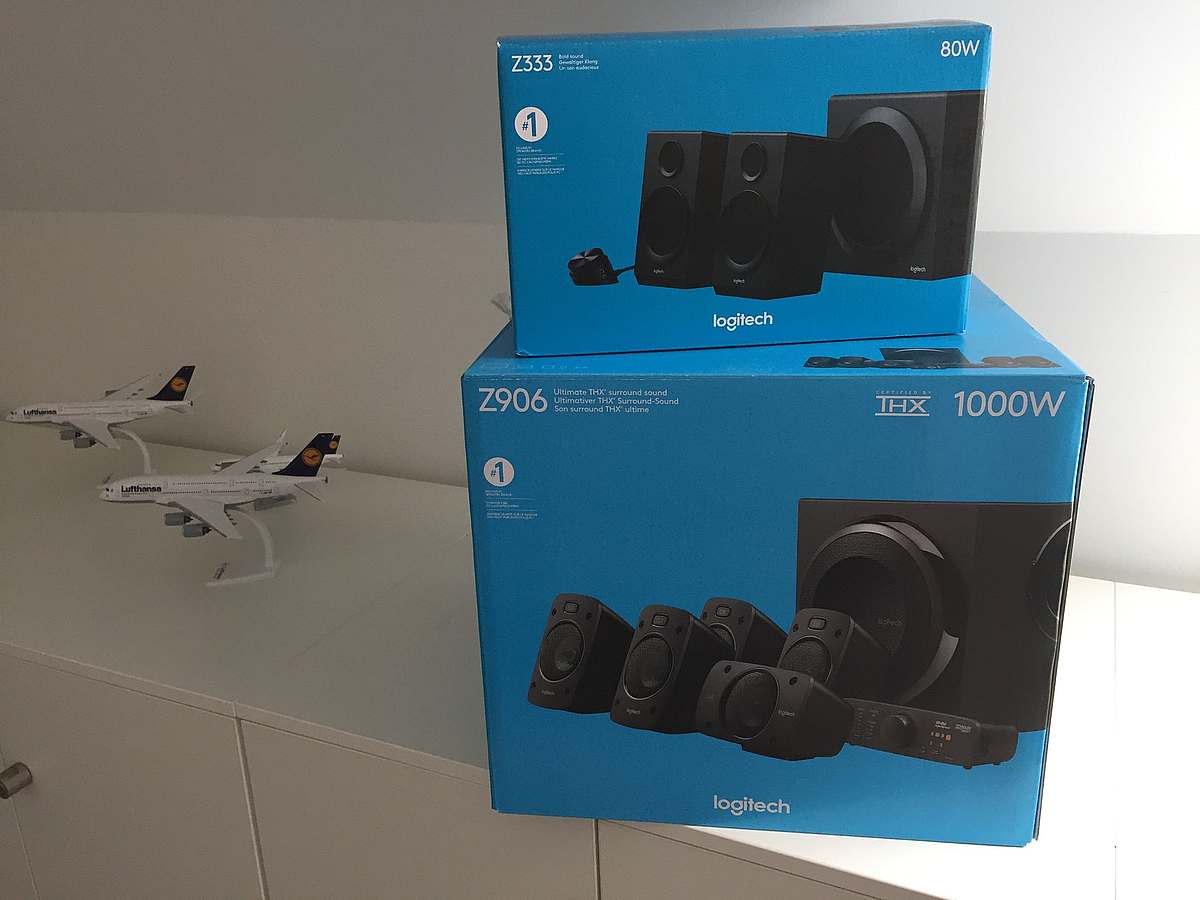 Frankly speaking these twe sets are rather oversized. Even the small one can drive your wife crazy if you get to many master cautions.... ;-)
But we are happy with it. Depending on where you place the loudspeakers you can clearly hear the different sound sources for aircraft sound and warning.
We will come back to this topic when we work further on communication.