Showroom Bottrop (16) - Camera Settings
Especially in our case with a projection area that is very close to the cockpit (remember: only around 3.20 m diameter) the view in the runway is very different for CPT and F/O. If one has a rather straight view the other sees the environment from a completely different angle. Every approach would end up in a go around...
In Prepar3D you can set so called "custom cameras" for CPT and F/O. Before or while flying you can decide which pilot will do take-off and landing and set the camera views to the appropriate position.
There are some tools in the market that allows to modify custom cameras but we decided to do it the most easy way ourselves. And that's really simple to do. You should choose your standard flight. Then right click and "custom camera - create new".
Finding the right setting has been a trial and error thing - but all in all it did not take more than 30 min to find good settings.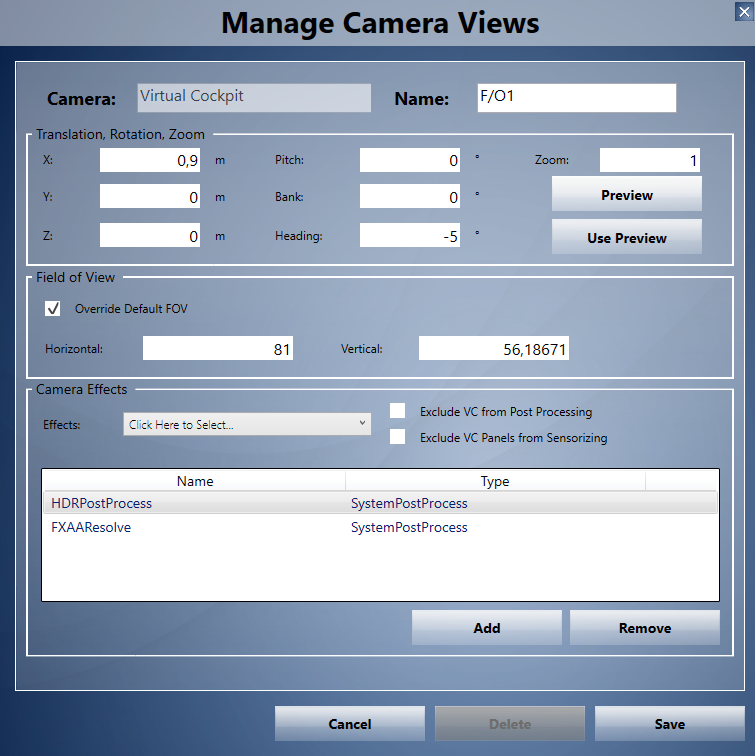 Important: After creating custom cameras you need to save your standard flight again - otherwise all settings will be lost after restart.
The result is only slightly different on the pictures but a complete different impression in the cockpit.