Showroom Bottrop (14) - Axis calibration
We made ourselves comfortable and will now start with the software installation. We have run through the installation process of Prepar3D (v3), Skalarki Profiler (Version 5), ProSimA320 (Version 1.03 latest beta) and FSUIPC4. One note if you have missed that: you will need a paid version of FSUIPC4 to run ProSimA320.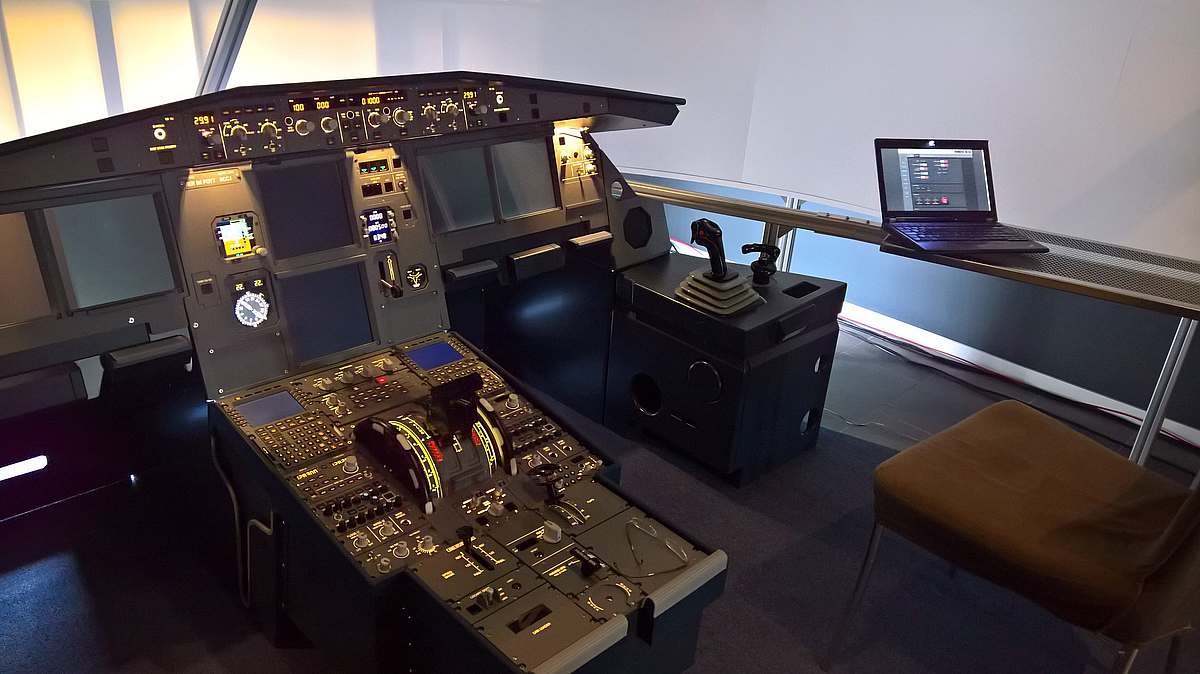 First we start with setup of the Skalarki Profiler. This is rather easy as the profiler software is delivered already with the correct matching of hardware button with the Prosim software.
If you have successfully installed Skalarki drivers (see last article) you will find the profiler like this. One hint: Profiler software starts minimzed. So search for it in the desktop tray.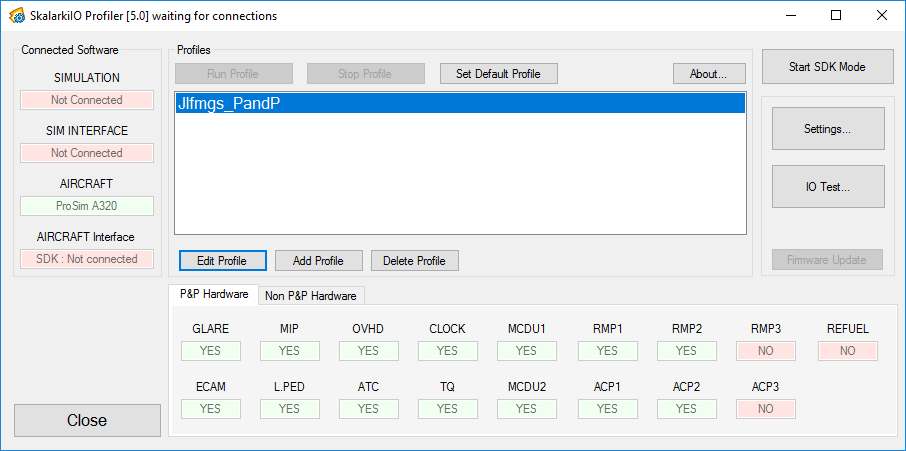 We stop the SDK Mode. P & P Hardware shows YES for all components we have (hey - for sure we need the refuel panel some day.... :-)
Make sure you have chosen the right version.
After saving the general settings and doing a restart of the profiler software we select "Edit Profile" and will now calibrate all axis that are controlled by Skalarki hardware. This process is rather self explaining.
Next step: Calibration of joysticks. This is also rather easy as you need to use the standard Windows game controller calibration (search in Windows for "game controller").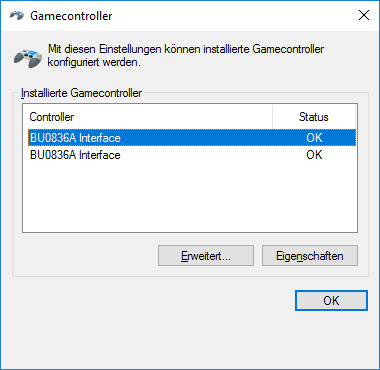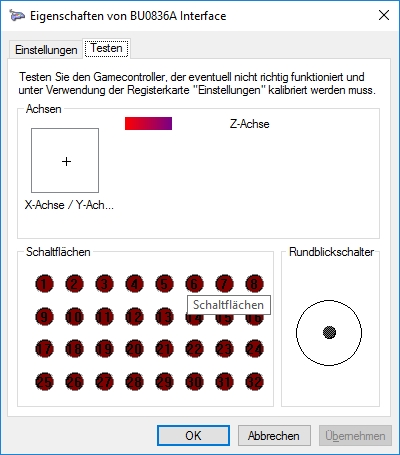 Now we start ProSimA320 Systems. We already followed the instructions to install and build necessary databases so we will focus on calibration. As Prepar3D has not been started yet the red message is not a problem. We choose "Config":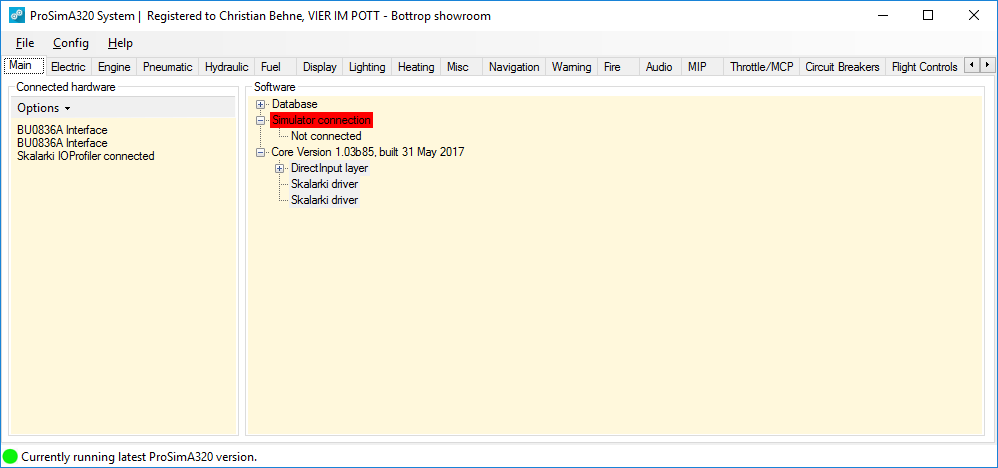 The next step is very important. Choose "Directinput support for joysticks" enabled. Otherwise ProSim will not accept any control input from your steering components. If you run Skalarki hardware on several computers (which is possible) be sure you add the IP-adress of these computers.
Important! Restart ProSim A320 Systems after this change.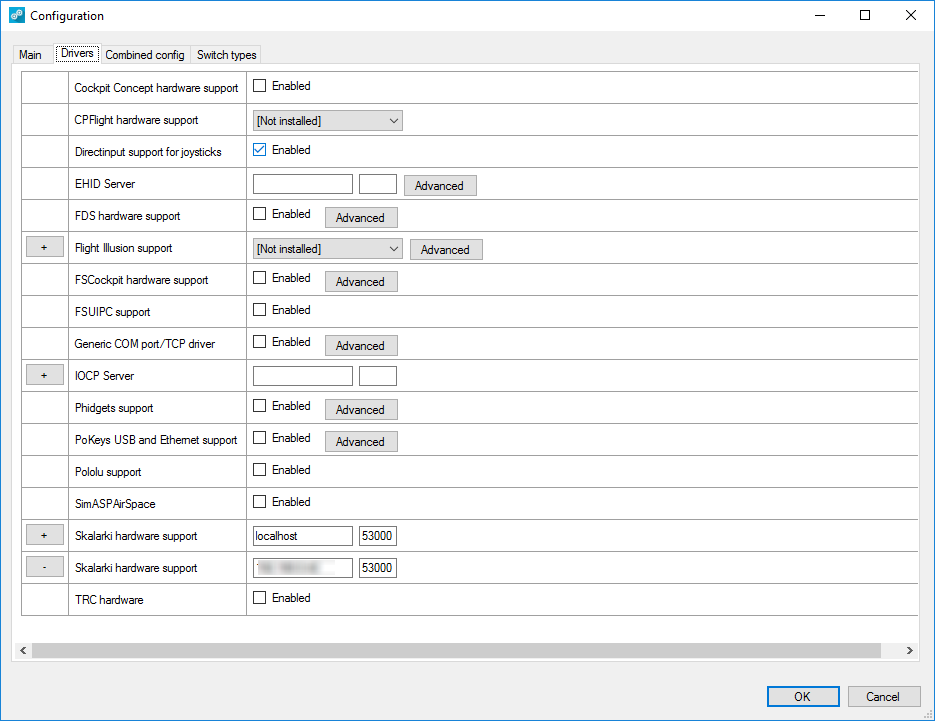 Now we select "Combined config" and search for lever in the flight control section.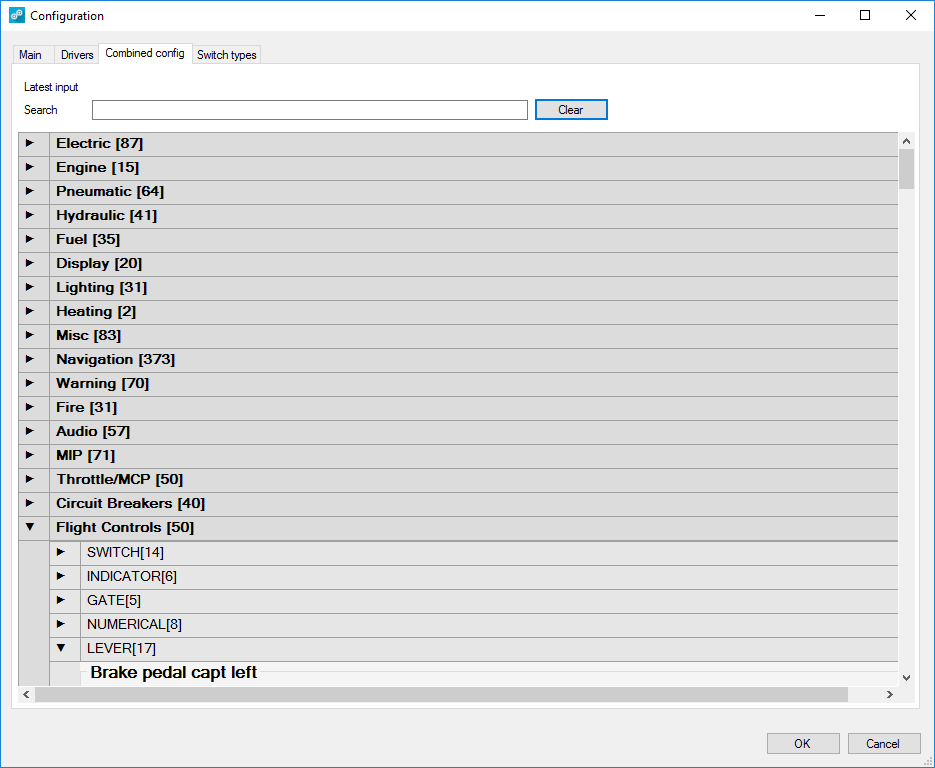 Now we need to do two things. Firstly we need to assign and calibrate the standard joystick axis.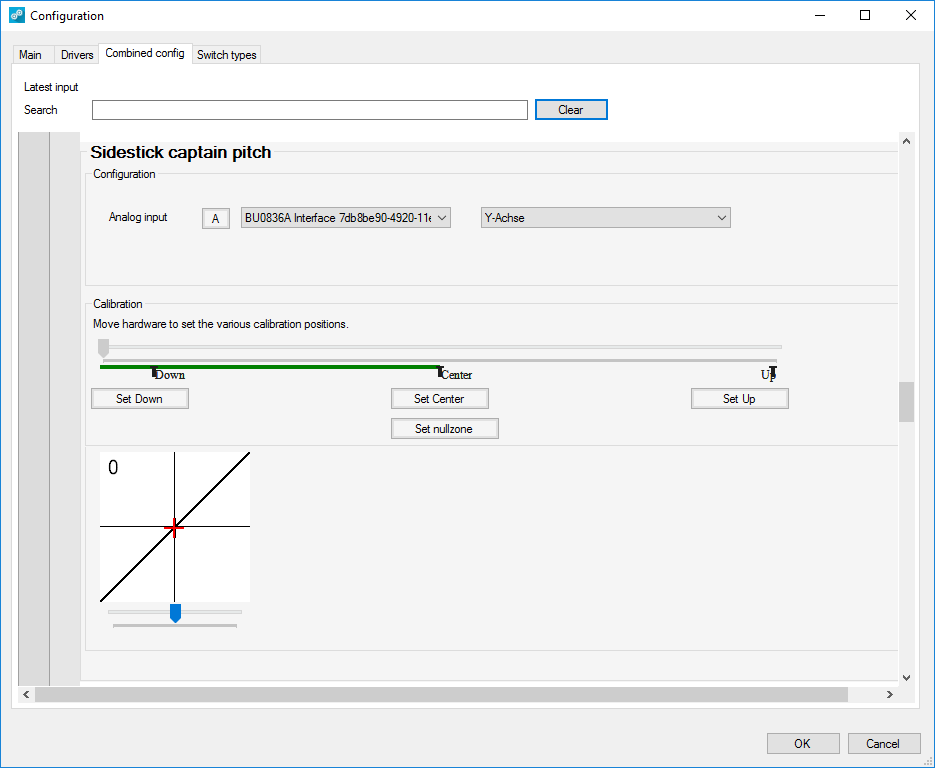 Secondly we need to assign the Skalarki controlled axis.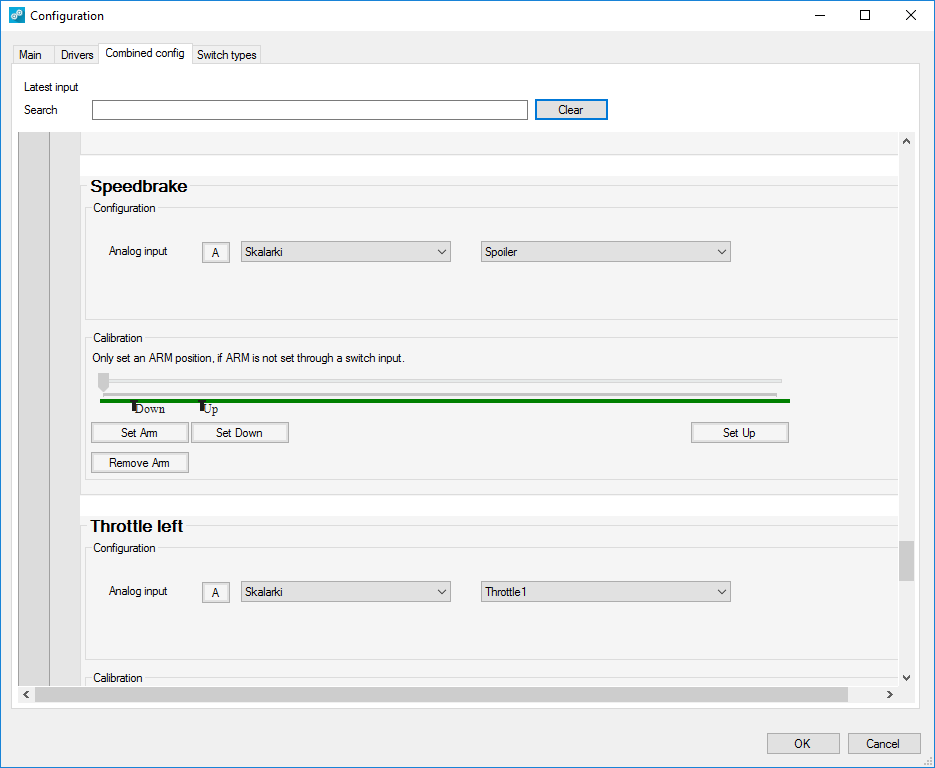 That's it. Now we are good to go for the first test flight.