Showroom Bottrop (13) - Technical scheme and wiring
Next important procedure will be the main assembly followed by the wiring and the most important calibration processes.
We placed hardware components according to the floor plan and connected cables. Maybe it's time to tell you a bit more about our general computer infrastructure. As you can see we use two main computers in our sim. Both have powerful grafics boards to connect multible displays and projectors.
We decided to integrate a Power Switch Bar into our 19" rack so that we do not need to crawl behind the simulator to supply the sim with power and to make sure that the sim is totally disconnected from any power source during our absence.
First important hint on using USB-hubs. Forget about cheap plastic 7 or 10 port hubs. You definitely should buy an industrial metal USB hub to ensure proper data connection. In our case we decided to use two hubs instead of one due to the available USB ports on our computer.
Second important hint: Use active USB cables for longer distances. Do not use any USB extensions. These will not work. We decided to follow all these hints and never had any problem with any USB connection. Not a single time.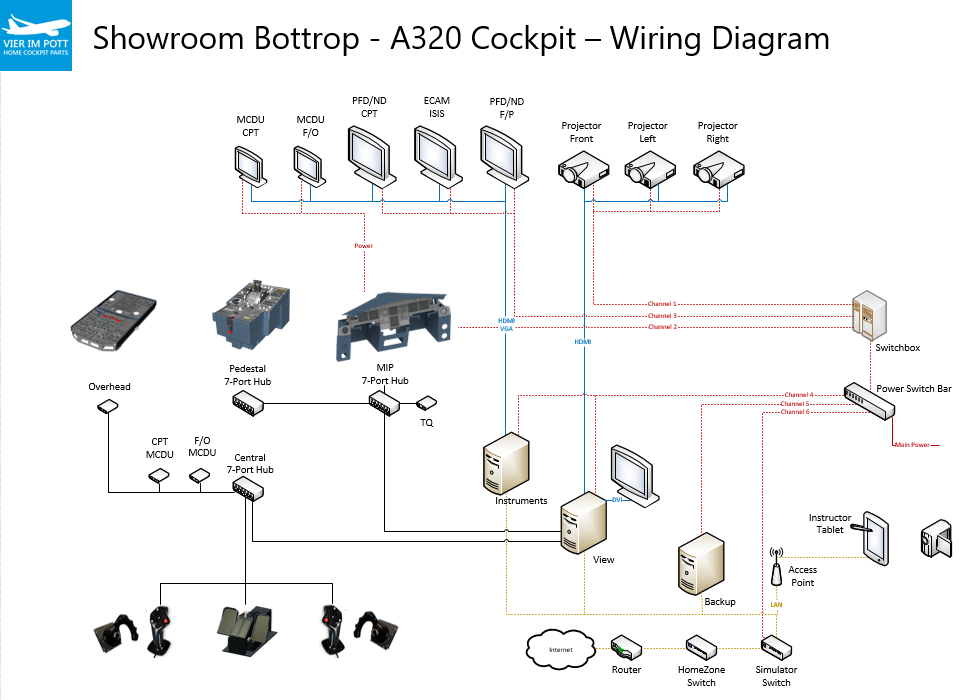 Third important hint. When adding Skalarki USB devices please make sure that you follow instructions on USB driver installation with Windows 10. Keyword is driver certification. If you don't you will have error messages in your device manager.
http://skalarki-electronics.eu/tutorials/installing-usb-drivers.html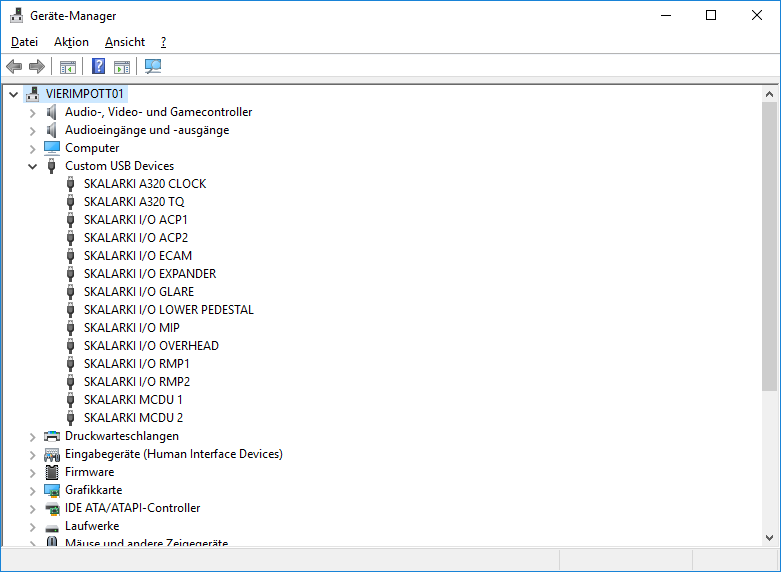 This is how hit should look like.
Done! Now we make sure that it's comfortable to work in the cockpit. For not getting crazy with the mouse we use a laptop and teamviewer to do any further maintenance.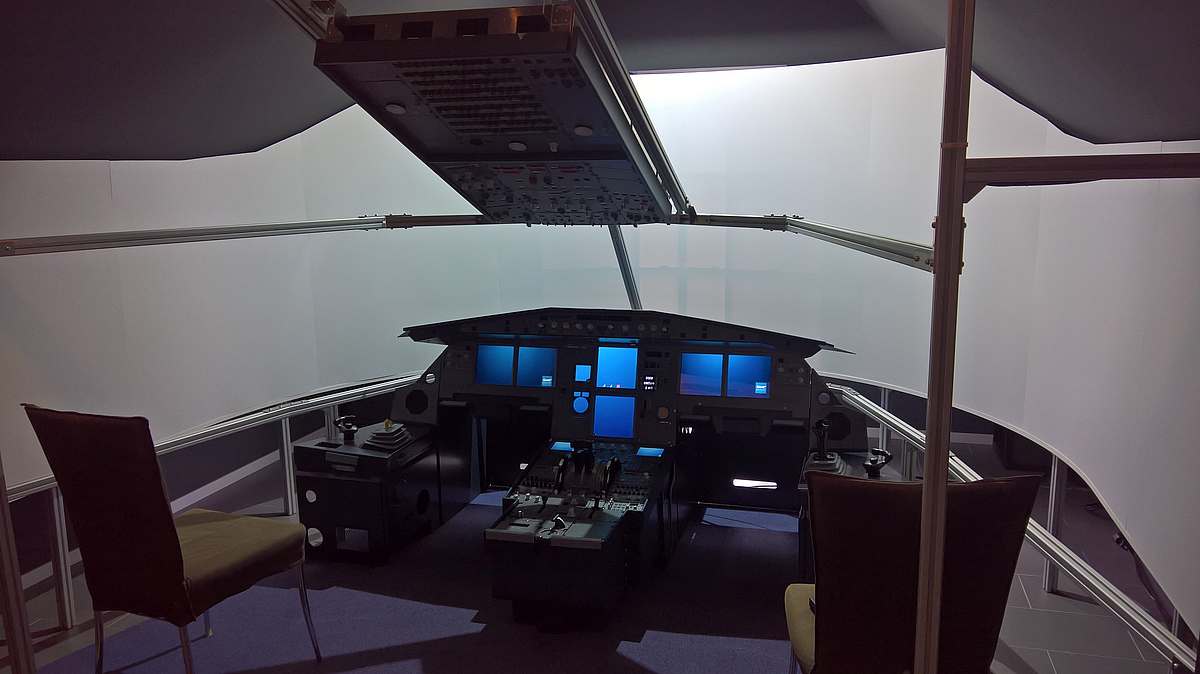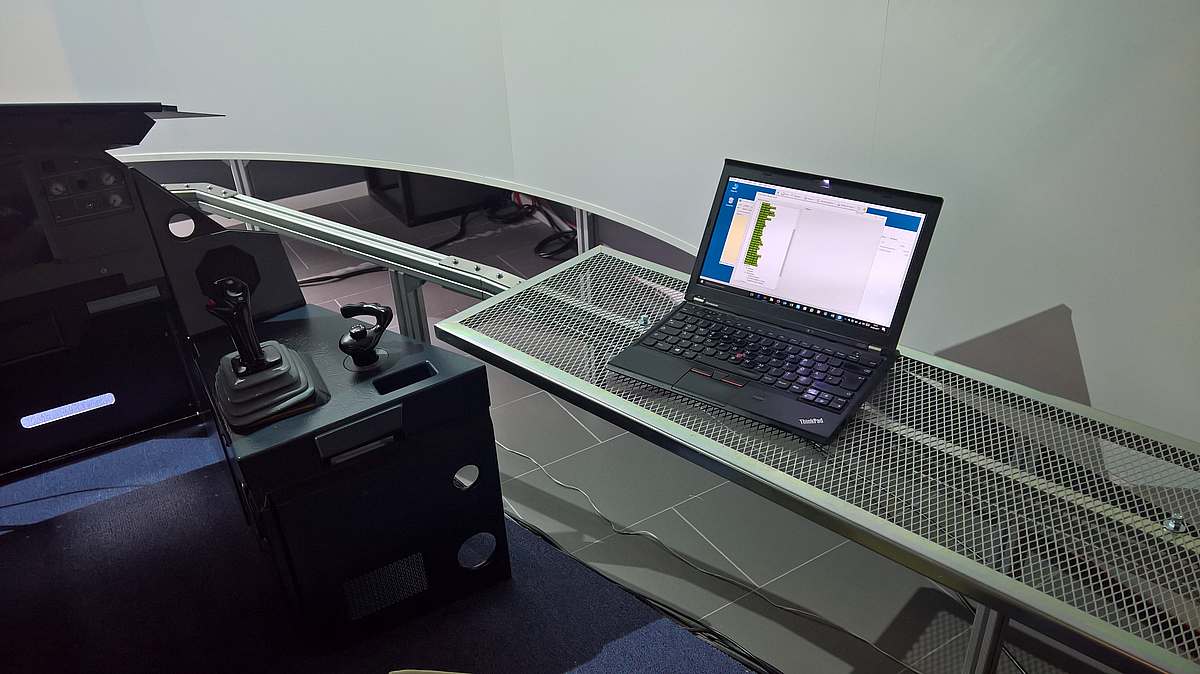 BTW: We love the aluminum profiles as you easily can mount a provisional table to place your equipment.