Showroom Bottrop (11) - Edge blending and warping
Let's do the calibrating. We choose the hard way and don't use a camera as our screen type with its cut side tops is quit special.
First of all we define the screen settings according to our projection area.
Note: vertical center is in the middle of the screen. In our case our screen is 1.50 m high. We choose 52 columns and mark the wall with 14 cm spacers. Start numbering from the left. Do not start from the center!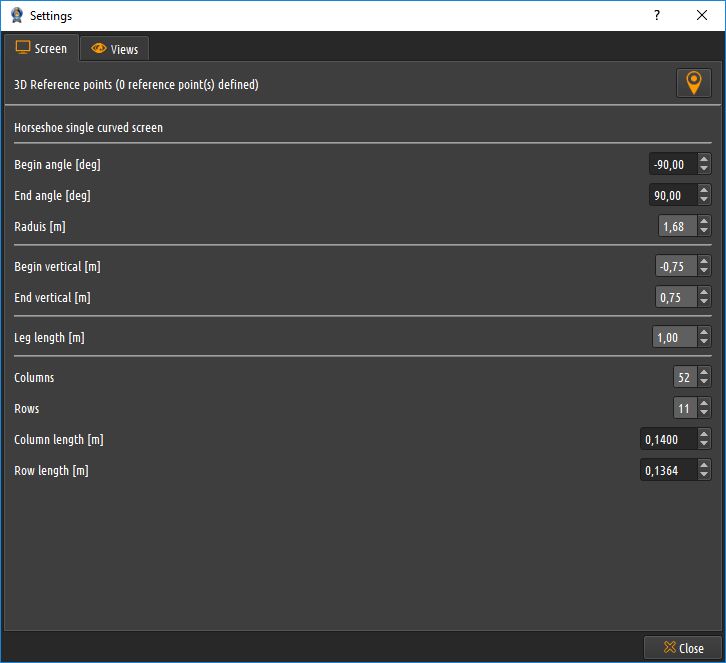 After spending a lot of time with marking the projection area with measure points we finally decided to buy a cross line laser which was a really fantastic help. The human eye cheats you a lot.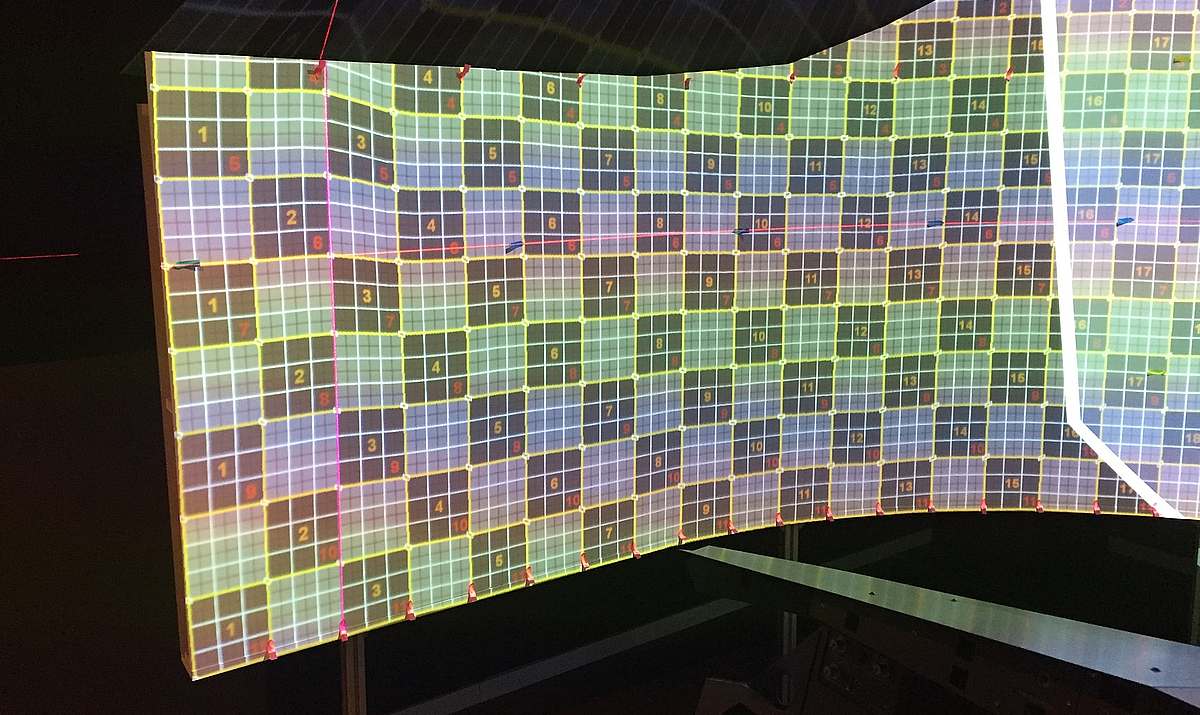 In Immersive Calibration PRO you can adjust every single point if necessary. In our case this was necessary due to the ultra short throw projectors and the very small projection area with approx. 3.30 m diameter.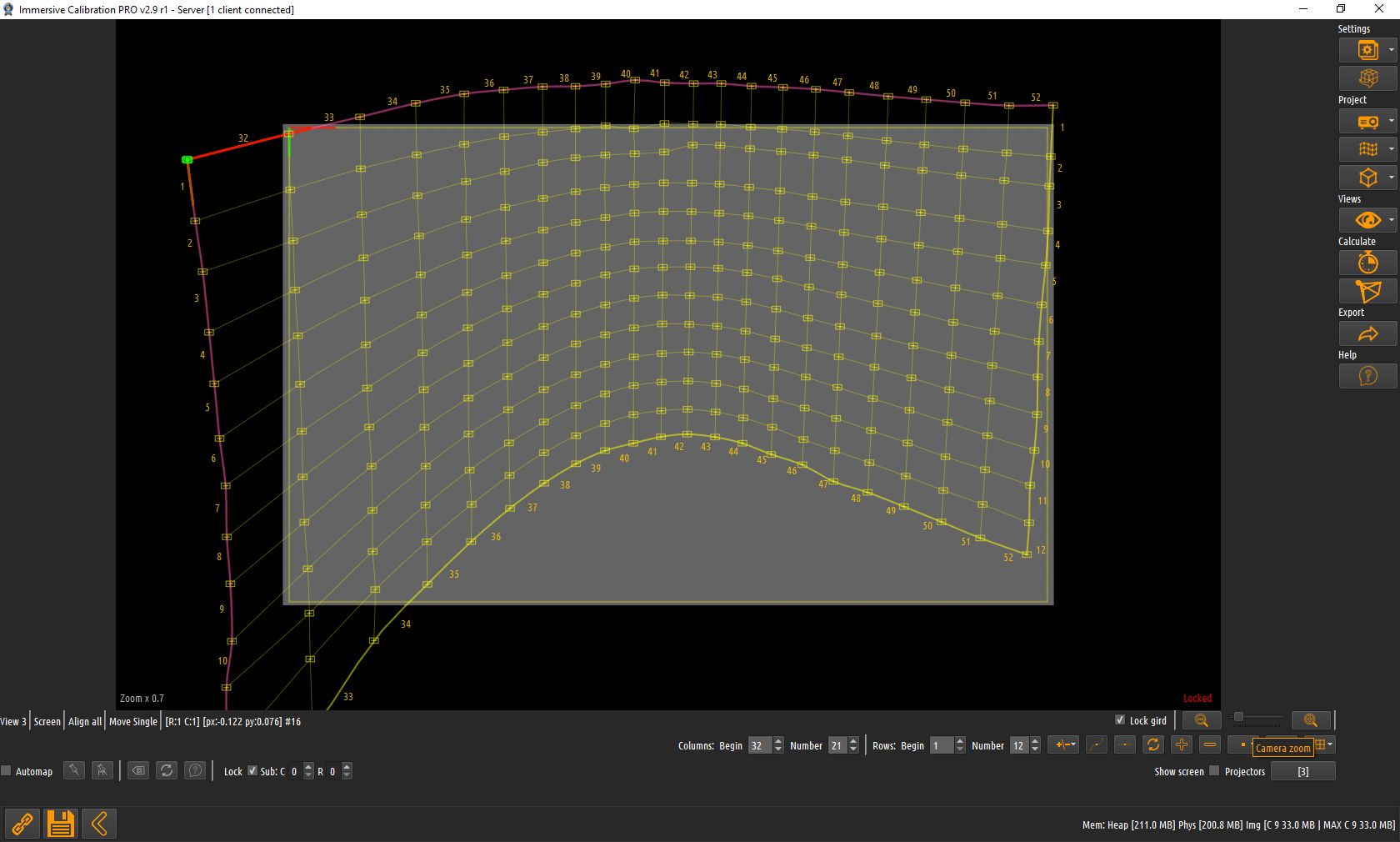 We don't say this wasn't time consuming and in fact we had to try it several time.
Hint: Watch closely that you combine the correct field numbers from one projector to the next and use the full visible projection field for edge blending.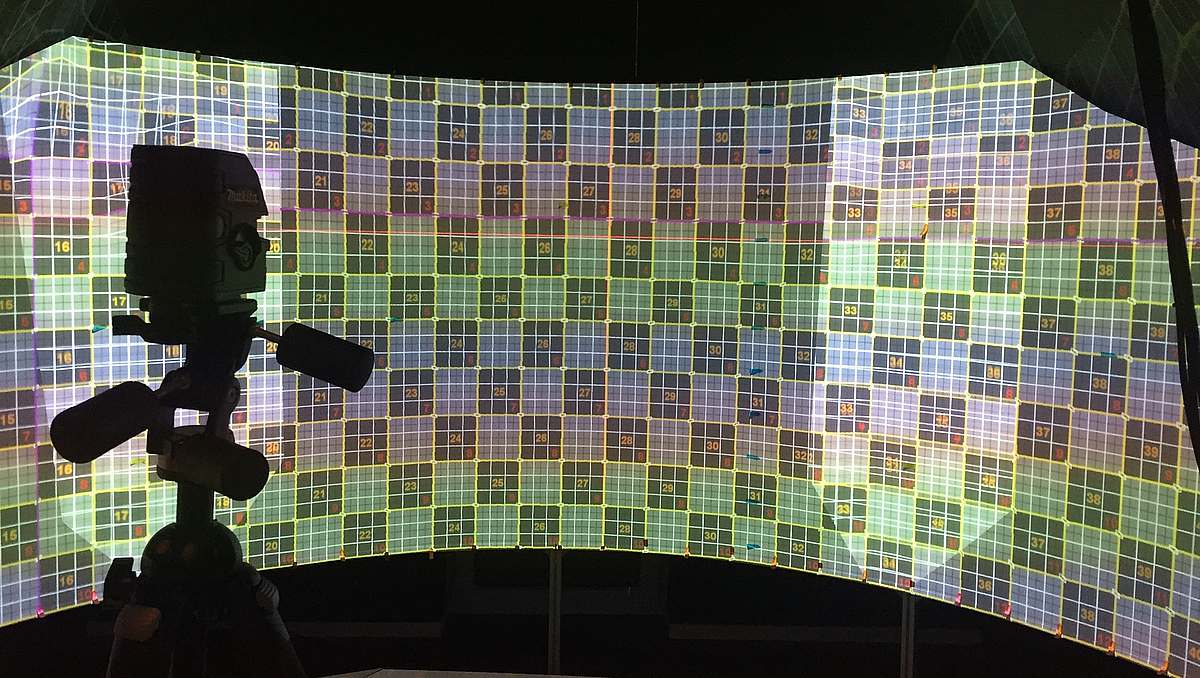 Finally we follow the instructions to compute warping and edgeblending.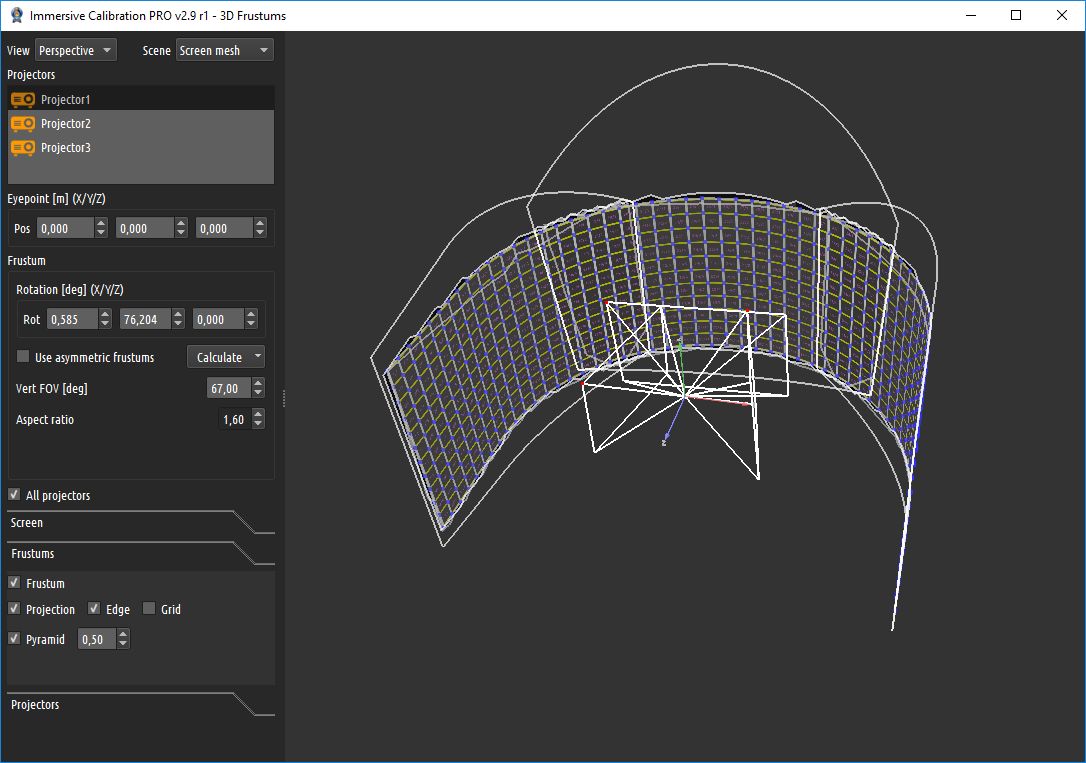 You can do some minor adjustments. In our case this as almost not necessary.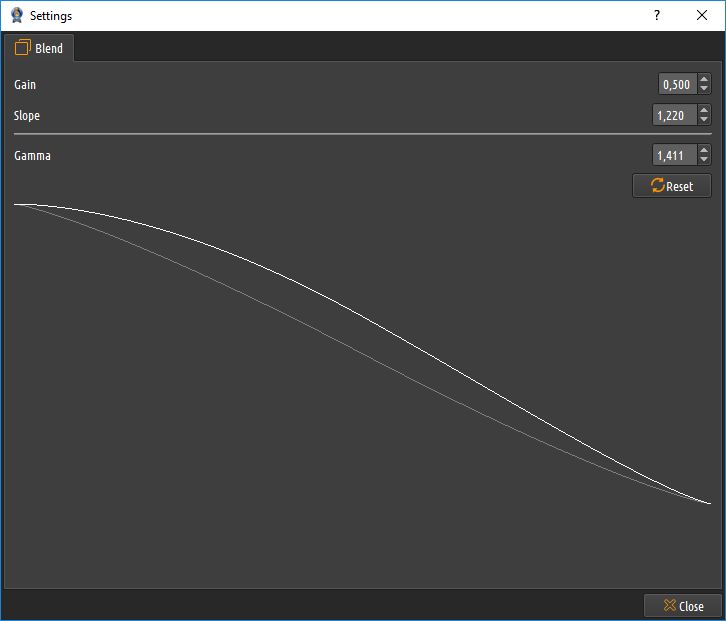 After being happy with the result we export it to P3D and Immersive Display Pro.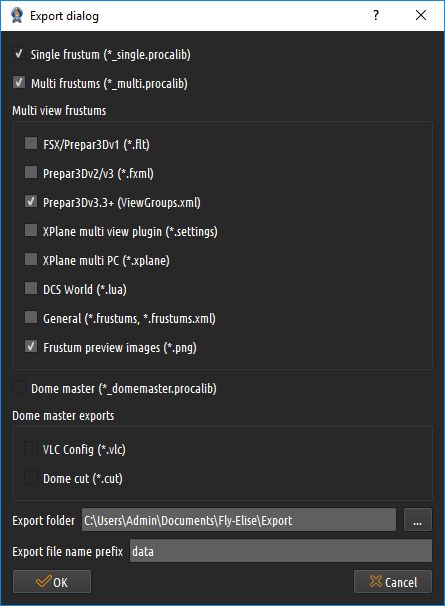 In Immersive Display Pro we added the computed projector calibration (see instruction manual) and added some masks to hide unwanted projection fields and copied the ViewGroups.xml into the according folder
Filename must be ViewGroups.xml. Be sure you use the correct folder in P3D. This folder "programdata" is usually a HIDDEN folder!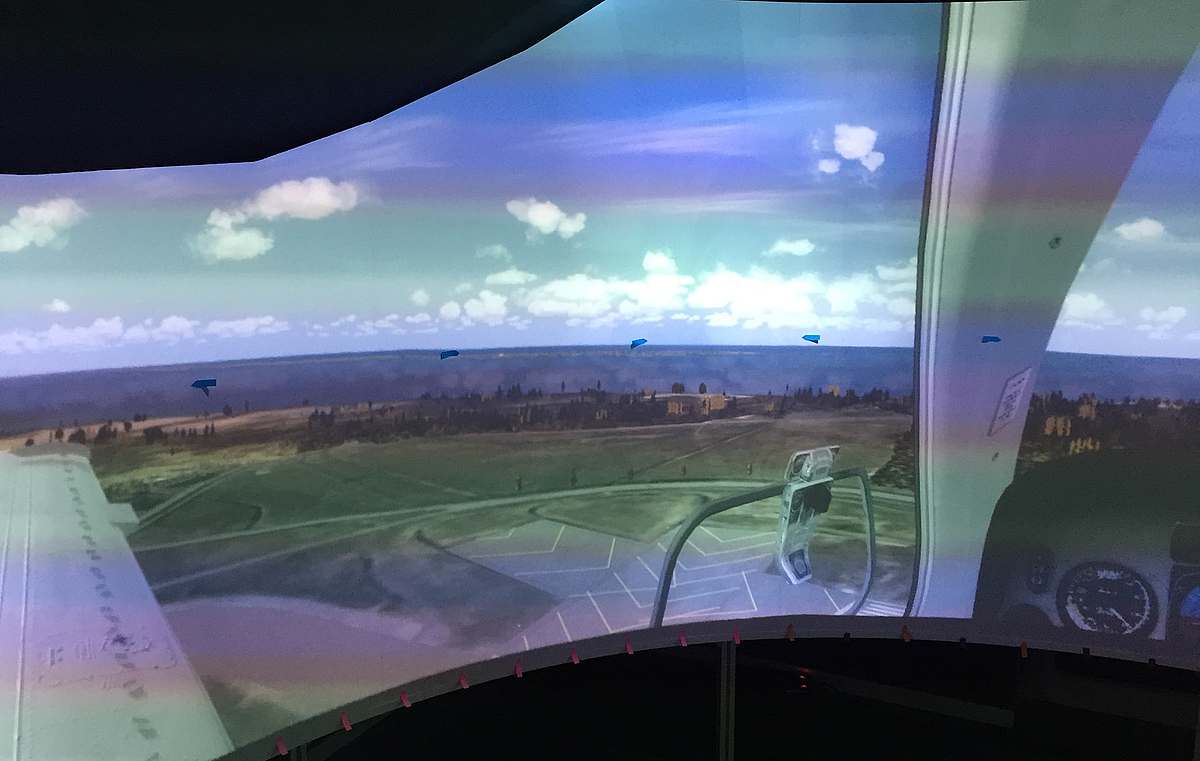 We are quite happy with the result! Let's do some test flights before continuing with P3D and ProSim setup! :-)