As the dream of a round 220 degree projection area seems not to come true, we plan to use walls and ceiling as projection area. The expected result will not be round of course, but also have the 220 degree view.
First we need to contruct the front projection area. Challenge here: we will need to access the outside door for cleaning and sometimes get fresh air.
As we will not be able to make the projection area movable we trust in our personal degree of fitness and provide a 50 cm high passage below the projection area. ;-)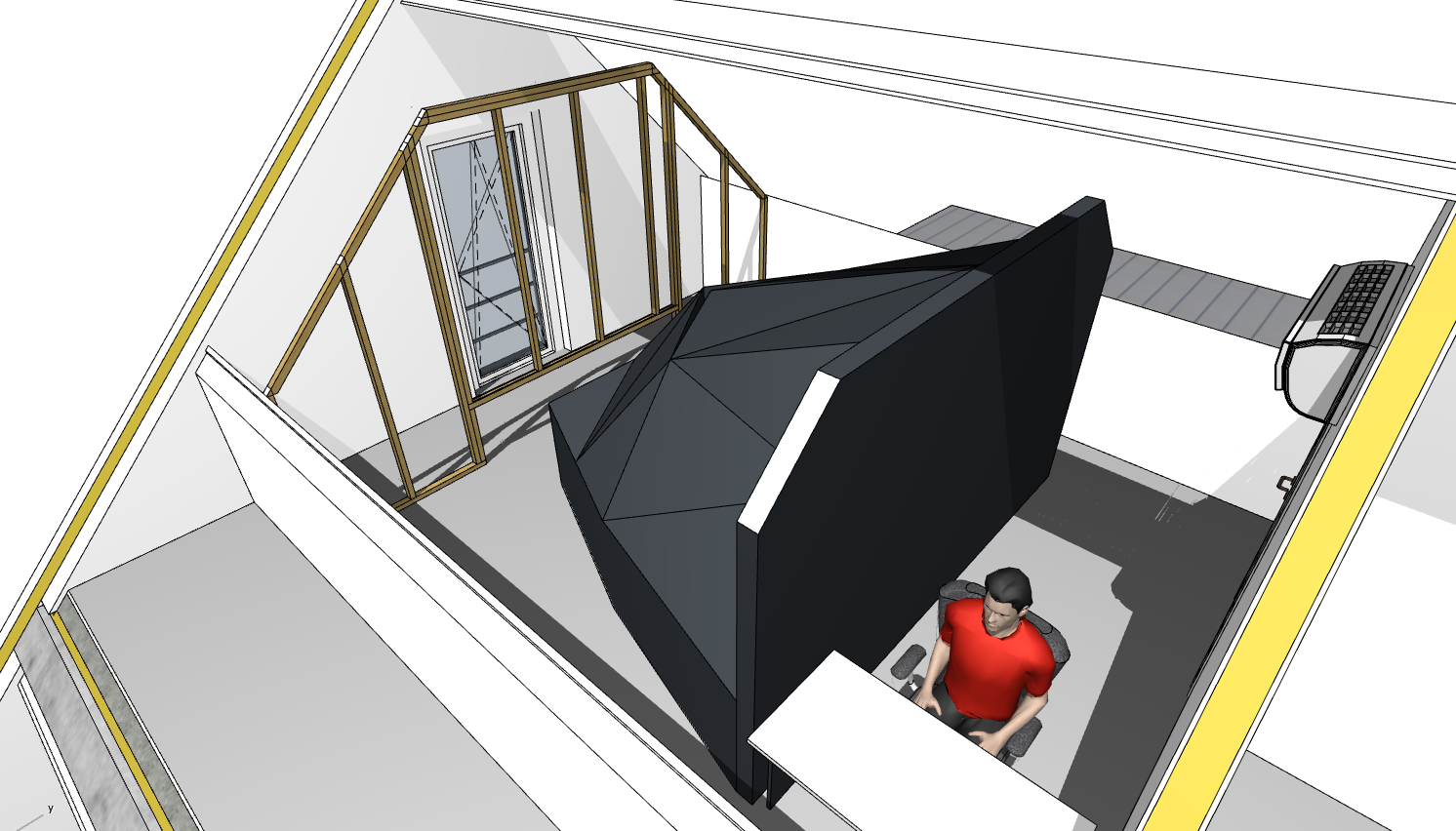 BTW. Dimensions seem to be ok - despite of the sloping walls of course. In general we have around 4.5 meters width and height. A real benefit will probably be the high ceiling as we can place the forward projector very high not disturbing the light of the side projectors. But this will be math in a few weeks.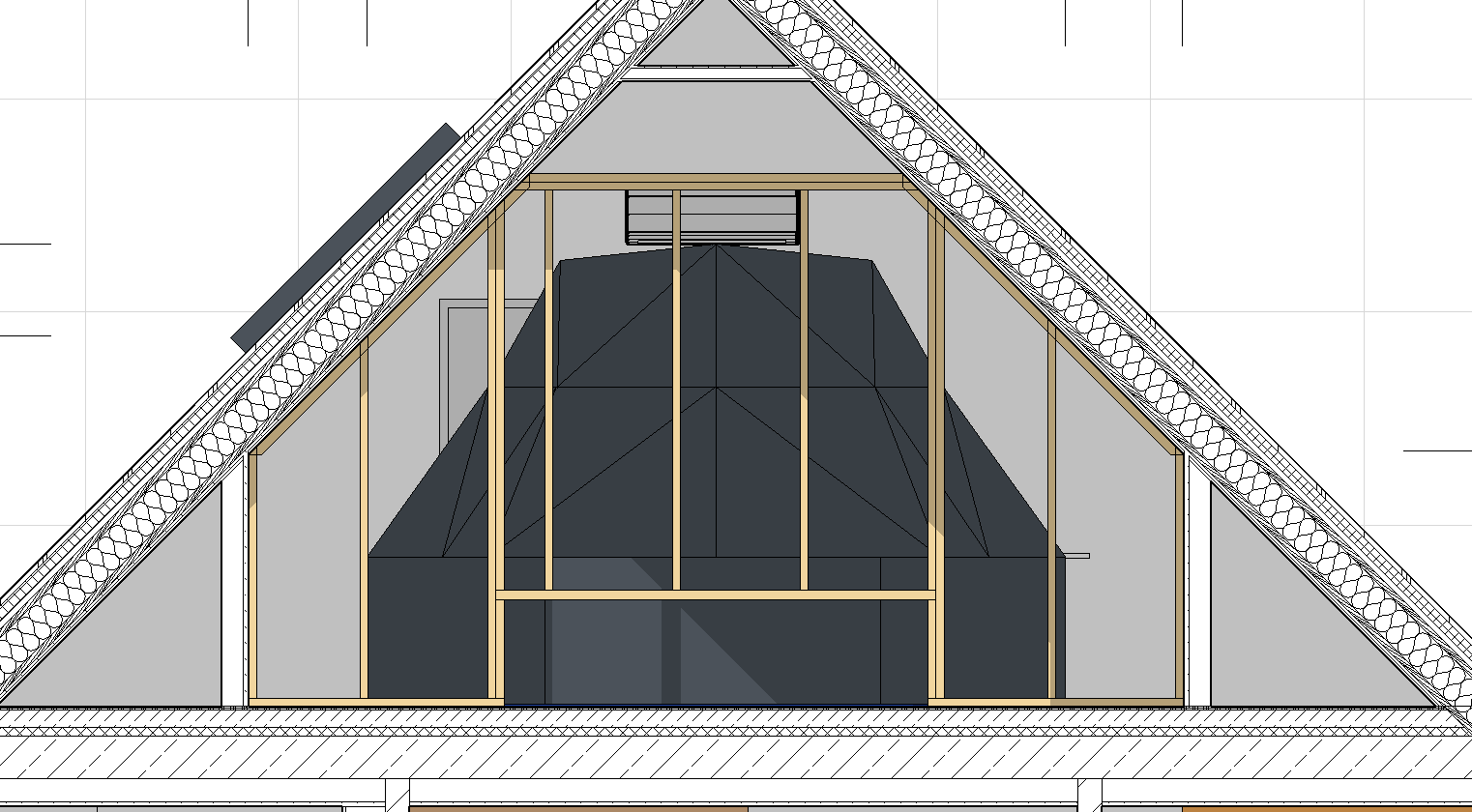 The access door to the room does not seem to be place properly. But due to the sloping walls there es no other chance to place it - and it's already there...