Commercial and Professional Products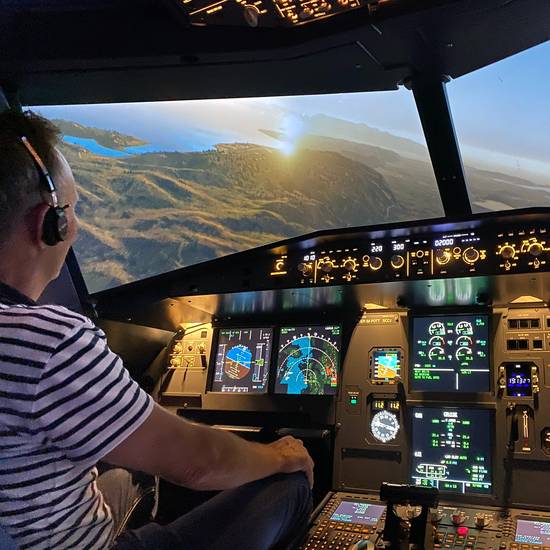 Turn-the-key solution for commercial entertainment. Fully functional for all kind of flight experience. High quality product with many realistic details. Delivery worldwide with remote support.
Device can be extended to a professional training device.
Fully equipped cockpit
Working tray tables
High quality flight controls
Electrical seats
Software
Computers and projection system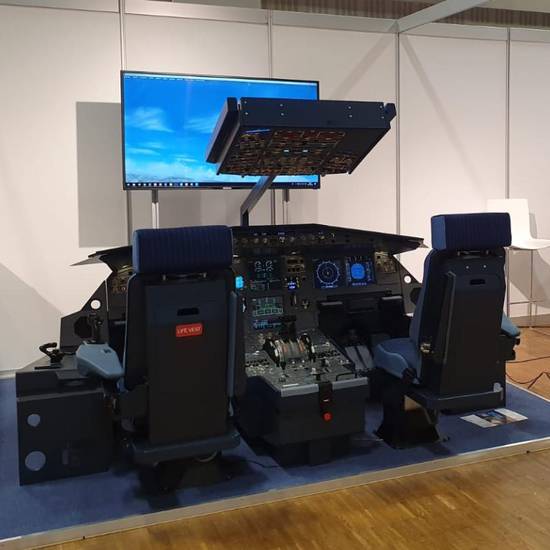 This device is ideal for non-qualified flight training. It is delivered with an open frame structure available in various sizes.
Device can be extended to a fully closed shell. With some minor modifications it is qualifiably as professional training device.
Cost effective tactile training
High quality flight controls
Computers and projection system
Software
Delivery worldwide with remote support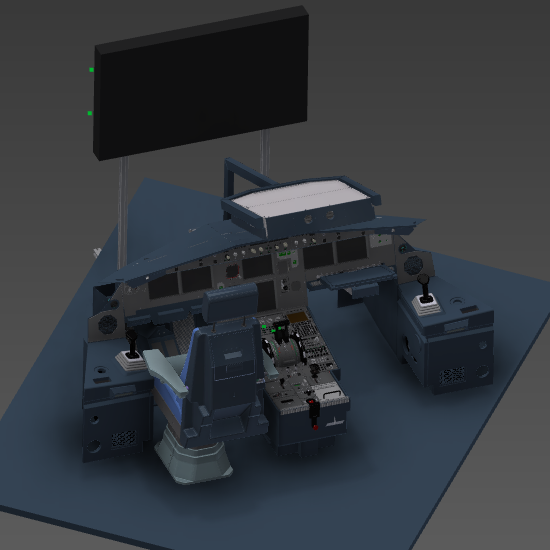 Our modularized component structure allows individual solutions according to your requirements. Simply contact us and share your ideas with us.
Individual functional/non-functional customizing
Integration in rooms and locations
Film and movie dummies
Mobile entertainment
Integration in real flight decks
Prototyping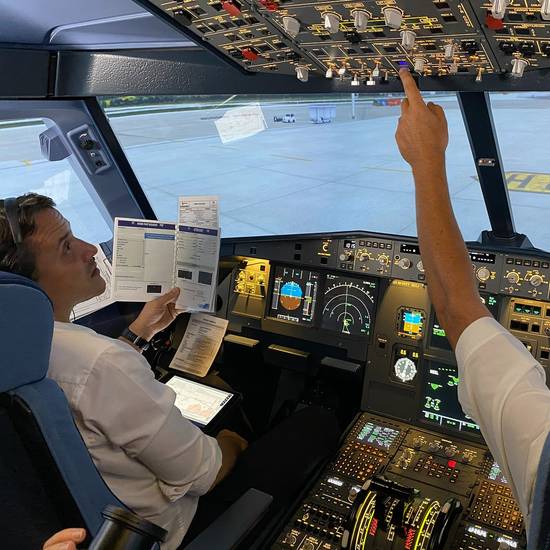 This FSTD replicates a generic single-isle twin jet engine for productive training in a complex entvironment.
We provide hardware and software as well as tailored consultancy for the qualification process with the local authorities.
Full solution for professional flight training
Delivery of an eQTG
High quality flight controls
Control loaded rudders
APS MCC (Airline Pilot Standard Multi-Crew Cooperation)
Upgrade to EASA FTD 1 possible
Low operating costs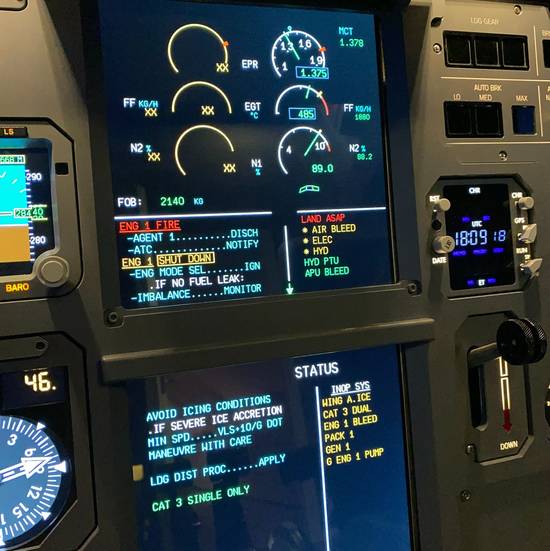 EASA FTD1 / FAA level 4 FTD
Fully replica of an A320 ceo or neo cockpit for a cost effective training solution.
We accompany you in an advisory capacity through the certification process with the aviation authorities.
Robust and durable components
Full FCU functionality
All aircraft systems included
Airbus data package available (optional)
Comfortable software Instructor Operating Station (IOS)
eQTG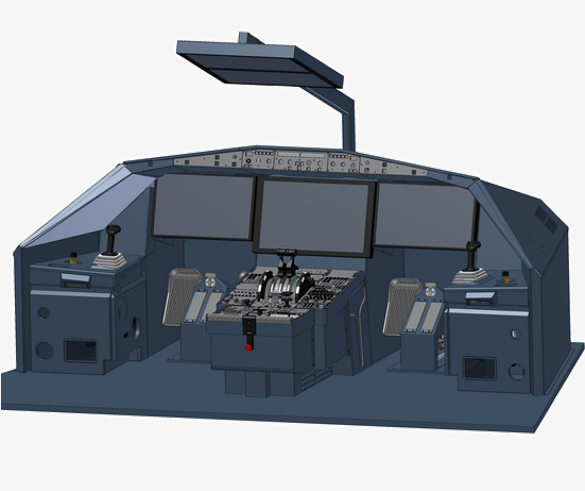 This device combines touch and tactile elements to a hybrid Flight Simulation Training Device (FSTD). Very cost effective training solution.
Large touch-displays for MIP and overhead section
Tactile FCU, TQ and Pedestal
High quality flight controls
Open Frame structure
Not found what you were looking for?
Get in touch with us. We will do our best to help you at short notice.