We will now have to wait a few days for the screen surface to arrive. So we continue to prepare projection.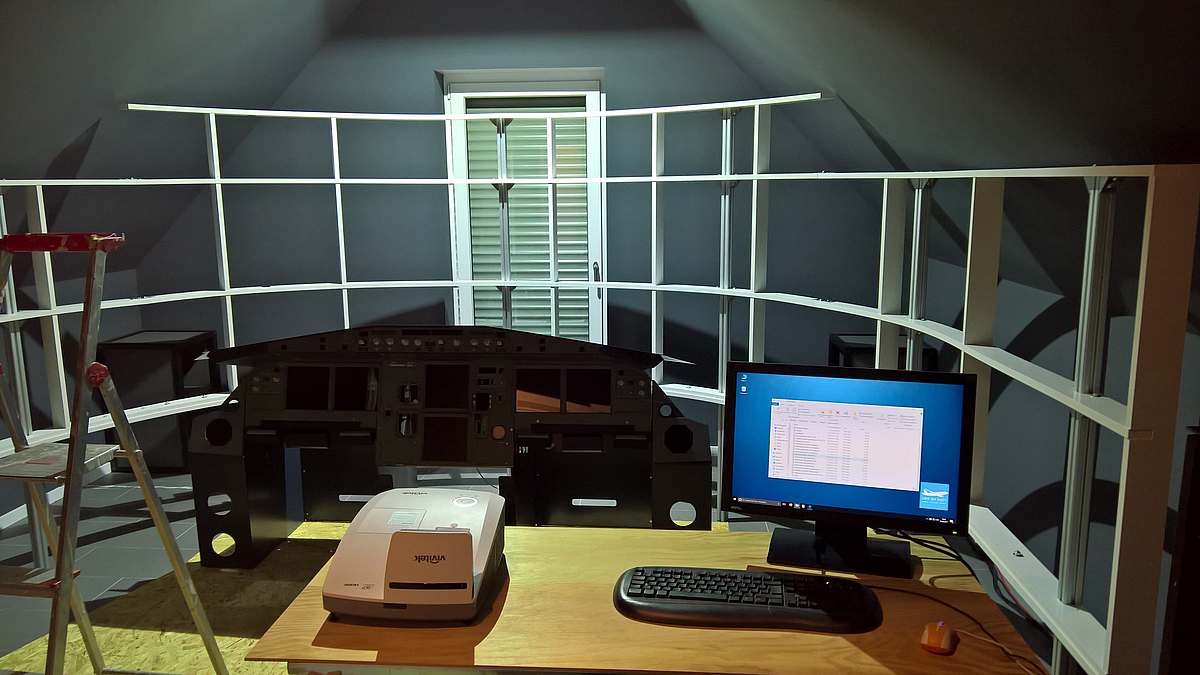 We will use same ultra short throw projectors as the projection area has now only a diameter of 3.36 m!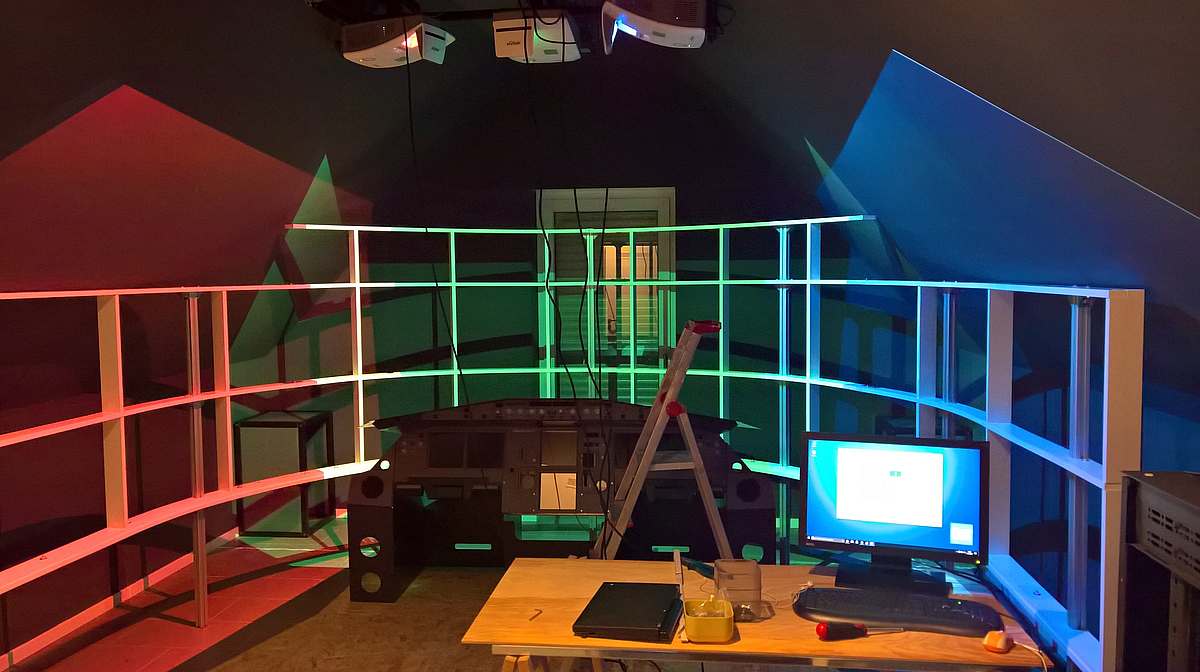 There will be some fine tuning to do. Especially regarding the position of the projectors to avoid distortion and heat problems. One hot air exhaust must not directly blow towards a sensitive area of another projector. But this time the result looks much better than before. Don't be confused by the distortions on the ceiling. It's the projection area that counts this time ;-)
Let's plan the next steps.