We are currently using Prepar3D v3.4 in combination with a high performance nVidia graphics board and an Intel Core i7 7700k. You can read a lot about tweaking P3D regarding frames and stutters. We need to admit that we also did as first impression all with default settings has not been very convincing.
We did some testing. At first with standard P3D settings. We found out that our setup is quite sensitive on scenerey complexity and autogen traffic. In some regions performance was good. In other region it was not acceptable. Especially in areas with high population frame rates dropped dramatically below 20 fps.
So we did some more testing. After investigating CPU and GPU we found that CPU0 is always 100 % while the load on other CPUs is average.
Picture below is with very high autogen settings causing stutterrs on our system: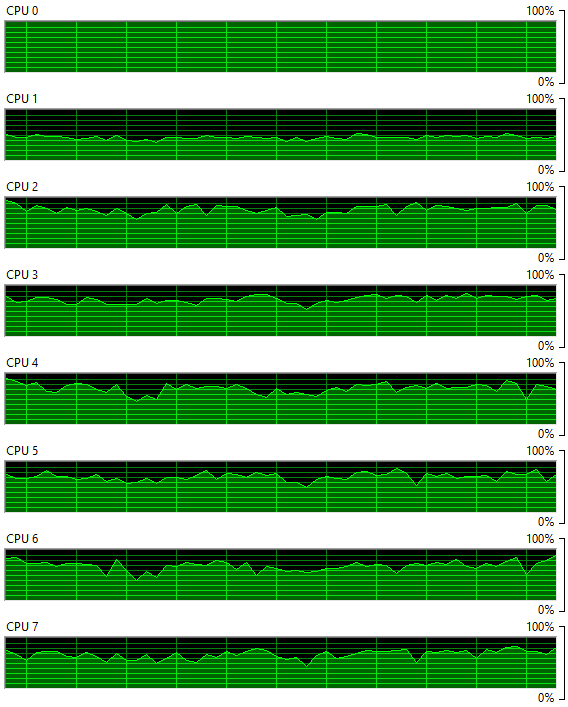 Same scenario with less autogen.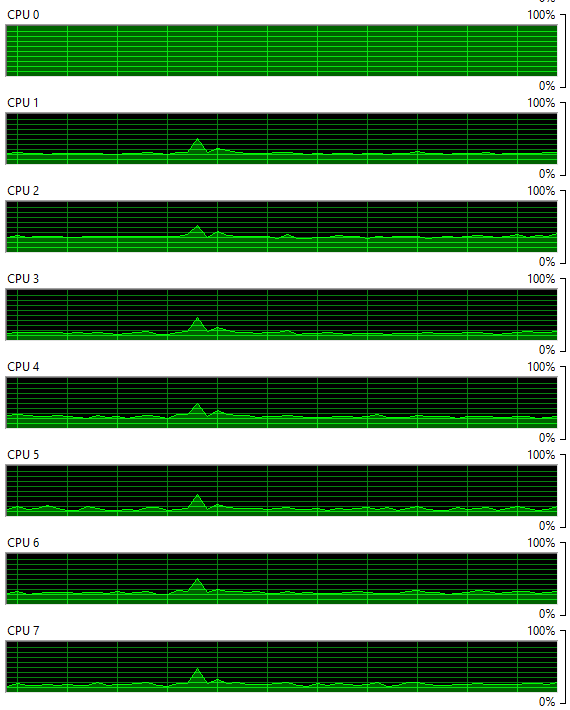 We tried some tweaks with CPU affinity which successfully reduced load on CPU0. But at the and it caused more stutters than before: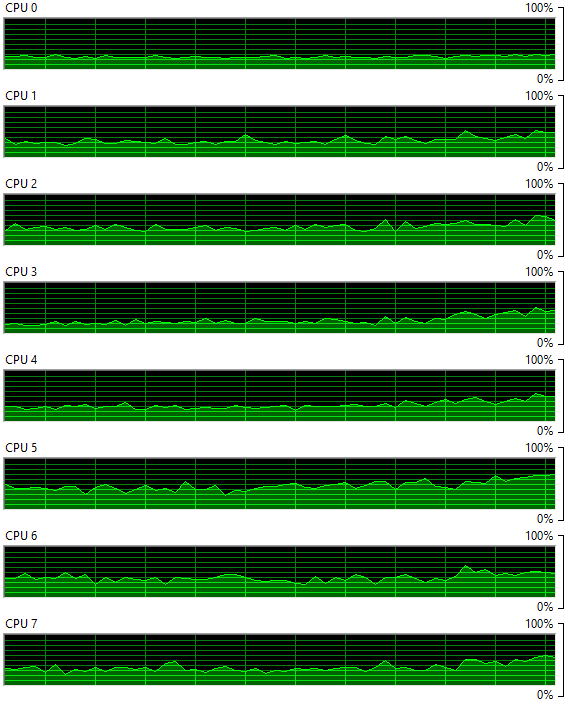 After these tests we decided not to work with any tweaks regarding CPU Affinity. Even with CPU0 on 100 % we had a rather smooth picture with 30 to 60 fps.
GPU instead did not look too much stressed.
So we turned towards nVidia settings. And here we made some significant progress. We will show settings in our next post but we will not comment any reason as we simply do not have enough technical knowledge. From what we understood from other users there are different ways - depending on your system configuration - to get the most out of P3D. But maybe our settings will give you some hints where to start.